Scattered Overnight Rainfall Across Dry Areas of SW MN and W IA
Good morning. Grains are lower and soybeans sharply lower this morning as scattered overnight rainfall across dry areas of southwestern Minnesota and western Iowa weighs on markets. This follows rains yesterday across North Dakota that ranged from .4 to .9". Rains later today and into tomorrow will favor the eastern Midwest. Extended forecasts show below normal rainfall for the western Midwest during mid-August which would leave that region drier than desired during the critical soybean development timeframe. A few acres of soybeans have been harvested in the Delta and the first new crop barge was loaded yesterday but most early beans in the south are two to three weeks from harvest. Exports for the week ended July 27th were as follows (million bu.):
| | | |
| --- | --- | --- |
| | 2016/2017 | 2017/2018 |
| Corn | 1.4 | 17.3 |
| Soybeans | 8.6 | 13.5 |
| Wheat | — | 5.3 |
Corn sales were as expected while old crop soybean sales were better than expected. Support for SX is $9.50 to $9.53 and CZ support is near $3.70. It looks like we will stay above those levels today. Have a good Thursday.
NOAA 7 Day precipitation Forecast:
8 to 14 Day Outlooks
Valid: August 10 2017 to August 16 2017
Updated: 02 Aug 2017
Temperature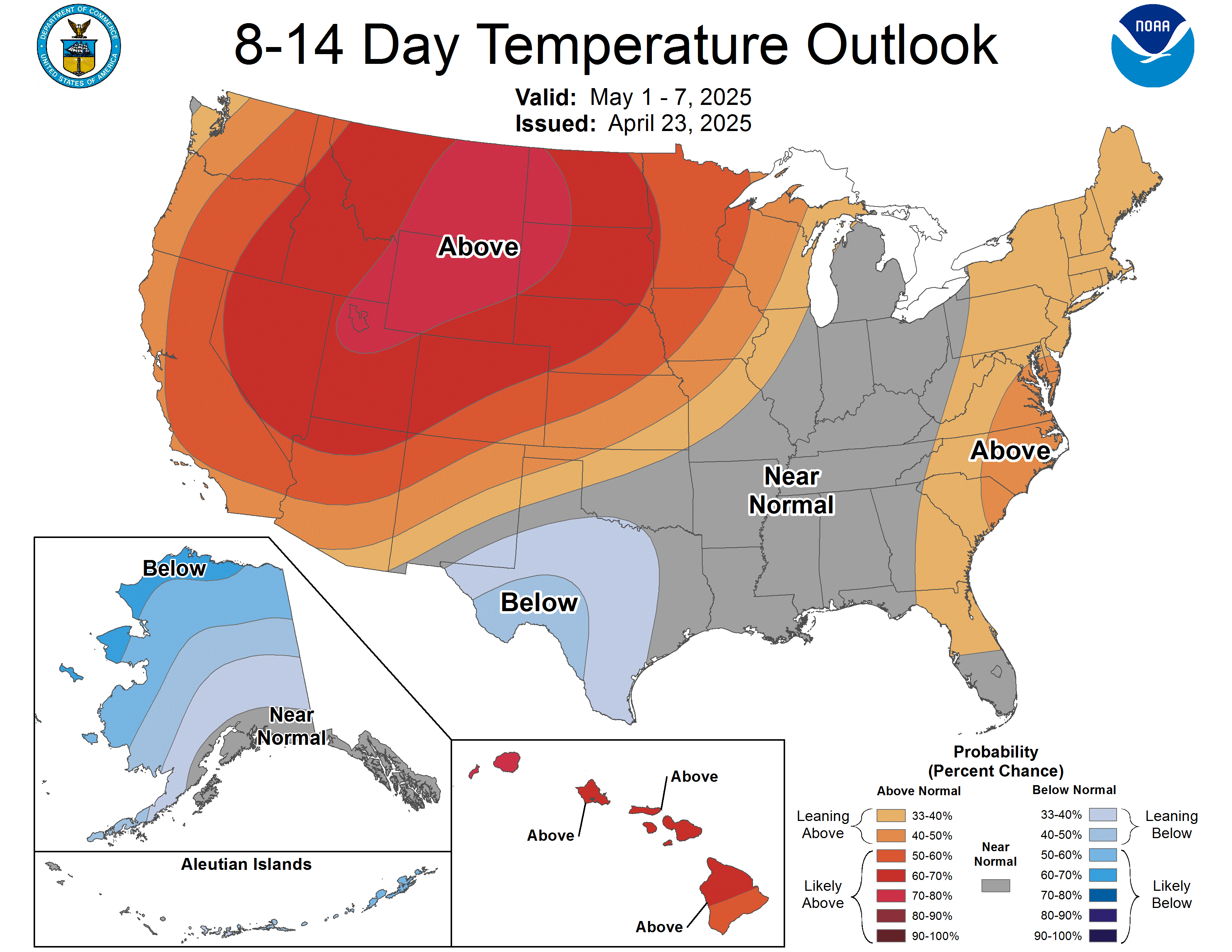 Precipitation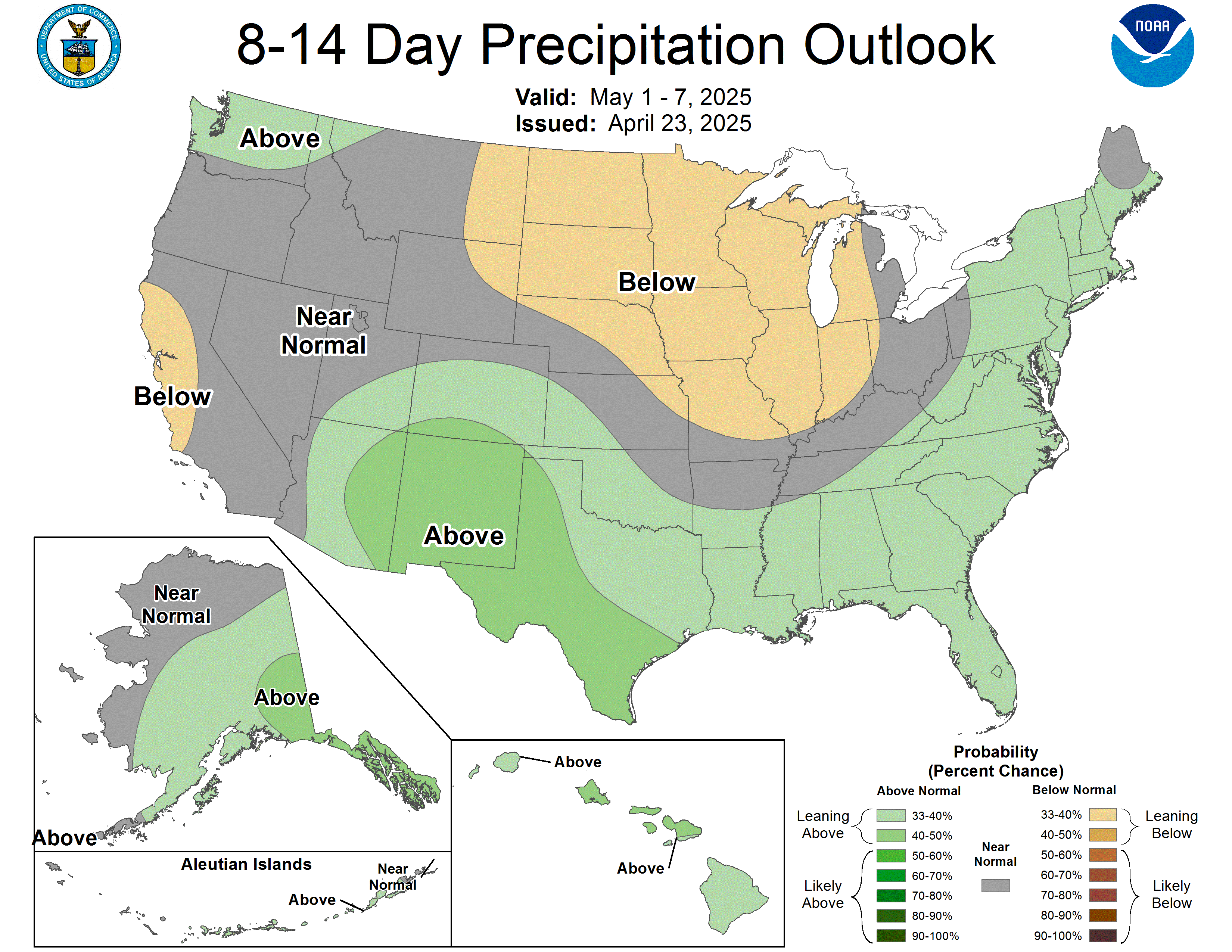 Hugh Whalen|Commodity Risk Consultant | MID-CO COMMODITIES, INC.| Ph: 309-557-6010 | Fx: 309-828-2822| hwhalen@mid-co.com