Rains That Were Forecast for Illinois Turned out to Be Very Light
Good morning. Grains are little changed this morning but soybeans are higher as the rains that were forecast for Illinois turned out to be very light. There were some heavy rains in Minnesota as well as southern Missouri and a portion of southwest Illinois but much of Illinois and Iowa got little more than trace amounts. The Dollar is continuing its recent strength and crude oil is once again weaker as we begin the day. Farmer selling is light not only in the U.S. but also in South America as producers there are holding larger than normal corn and soybean stocks as they too wait for higher prices. Export and domestic basis levels for corn and soybeans continue to firm. Central Illinois crop tours are showing corn yields 10 to 15% below last year. Export sales for the week ended August 10th in million bu. were as follows:
| | | |
| --- | --- | --- |
| | 2016/2017 | 2017/2018 |
| Corn | 2.5 | 26.4 |
| Soybeans | 16.7 | 33.0 |
| Wheat | — | 23.3 |
Corn sales were about as expected while soybean sales were better than expected. The disappointing rain totals should support soybeans and to a lesser extent, corn today. Have a great Thursday!
NOAA 7 Day precipitation Forecast:
6 to 10 Day Outlooks
Valid: August 22 2017 to August 26 2017
Updated: 16 Aug 2017
Temperature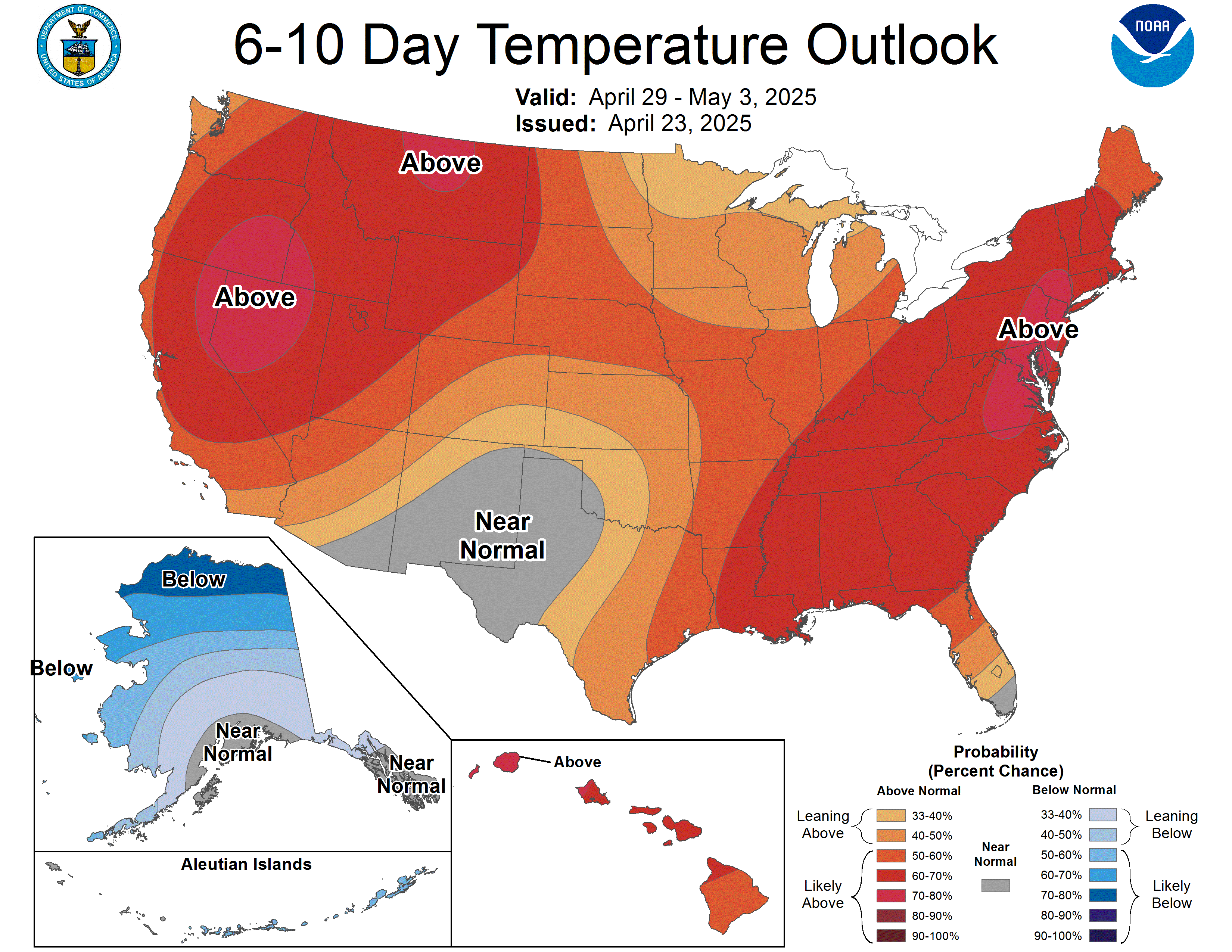 Precipitation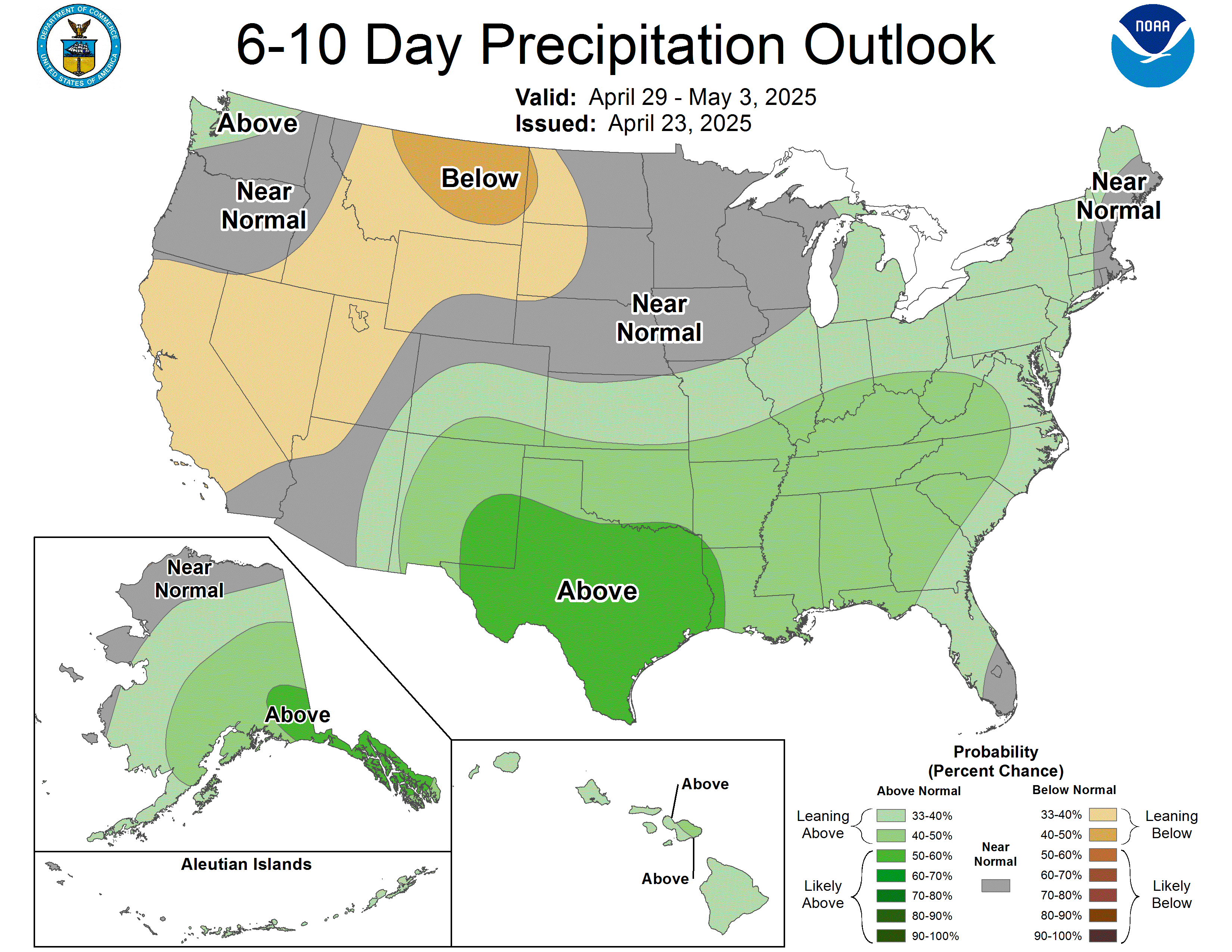 Hugh Whalen|Commodity Risk Consultant | MID-CO COMMODITIES, INC.| Ph: 309-557-6010 | Fx: 309-828-2822| hwhalen@mid-co.com